As our clients often realize, our diabetic treats are NOT just for diabetic dogs!!  Read about this Schnauzer clan and how they all love Old Dog Cookie Companies Diabetic TINY treats.
She is sweet like the peach state she's from, but Sassy is her name and she's our January 2022 Old Dog fan!!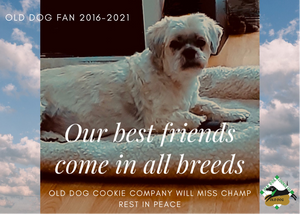 5 years of Old Dog Cookie diabetic treats!!