As our clients often realize, our diabetic treats are NOT just for diabetic dogs!!  Read about this Schnauzer clan and how they all love Old Dog Cookie Companies Diabetic TINY treats.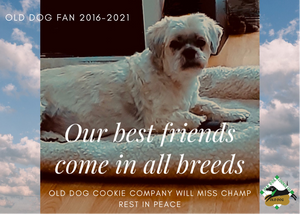 5 years of Old Dog Cookie diabetic treats!!
Trick or Treat!  We all know what these 2 want in their Halloween bags!!