Old Dog Cookie Company December 2021 Newsletter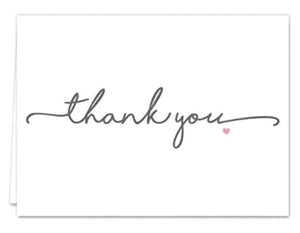 One of the greatest joys of the holiday season is the opportunity to say THANK YOU.
We are truly thankful for customers.  We have diabetic dog clients who continue to purchase from us even though they may now own a non-diabetic dog.  We have clients that purchase our Tiny Diabetic Treats for their puppy as a healthy training treat (again, not because they have a diabetic dog).  We have clients with a diabetic dog or dog with arthritis that purchase our treats religiously every month, and have been for years.  We have clients that just want to support a small business, or a company in which they can easily talk with a live person when they have a question.  We have Veterinary Ophthalmology offices that have chosen our Diabetic Treats to give to their diabetic canine cataract patients.  We even have clients that purchase our treats and donate them to local shelters or give them to others as gifts.
For past and present clients, whatever your reason for choosing Old Dog Cookie Company and our treats, we THANK YOU!! We know you have a choice.  As dog owners, we understand when you purchase our products, you are buying for an important family member.  We promise to continue to give you and your dog our individual best in 2022 and the years to come!
This past August we lost our most senior Old Dog member at the age of 14.  You may know her as Spirit.  She was truly our best taste tester and best UPS/USPS greeter.  A faithful companion whenever we packaged your treats, she kept us on our toes, quickly eating anything we dropped.  On Thanksgiving with her entire Old Dog family, we let our Spirit go into the place she loved the most; the beach and ocean.  We all said our goodbyes and set 14 yellow roses into the water.  It was beautiful.  
We know many of you have lost a furry friend this year too.  It's always sad when we receive your emails about the passing of your canine because we know how hard it hurts and the void it can bring to an owner.  Spirit loved us unconditionally, softening our lives and such treasures will not be forgotten.  To those clients that also had to say goodbye to a special dog this year, we take a moment to remember, offering peace and comfort to owners and a special thank you for your past support.
"Dogs come into our lives to teach us about love, they depart to teach us about loss.  A new dog never replaces an old dog, it merely expands the heart.  If you have loved many dogs your heart is very big."
If you subscribe to our site and purchase our treats, we know you share the same love for canines that we do.  One of the best parts of running the Old Dog Cookie Company is talking with our customers and receiving your emails.  We don't have a physical store front and miss that direct interaction, but many of you are happy to talk, text, or message us and we love it!  The stories we hear make our day.  It's amazing the love and support people show towards animals.  
For years, we have featured dogs on our site with our fan of the month and satisfied customers, but we think it's time to recognize some of our amazing human clients!! That is why in 2022 we plan to recognize at least 1 special client each quarter.  Each client will receive a treat from us in the form of product or future discount.  There is good out there and we want to be a part of recognizing and sharing that.  So look for our future blogs and social media post where we recognize YOU!
As we get ready to say hello to 2022, it's a good time to think about starting the new year healthy and on the right "paw".  We are working on a January blog touching on some common health questions regarding our treats and your dog.
As always, if you have questions, call us at 1-800-334-9DOG or email us at info@olddogcookie.com or message us from our "Chat now" feature on our home page or even message us from Facebook or Instagram.  
For those looking to save on our treats, if you have a super fan of Old Dog Cookie Company email us your story and photos.  If we select your dog as our fan of the month, you will receive a discount on your next order.
May your holiday be filled with sparkle and "Spirit".  All of us at Old Dog Cookie Company THANK EACH AND EVERY ONE OF YOU.  We wish you, your family, and your pets the very best for the New Year!